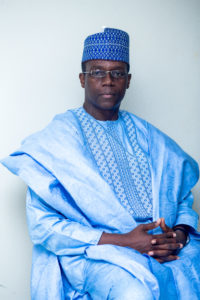 HASSAN USMAN – CHAIRMAN
A Chartered Accountant, Hassan possesses a highly relevant, award winning career spanning over twenty years in Finance and Investment Advisory and Privatization Services, covering various sectors and global regions. Prior to becoming MD/CEO of New Frontier Developments Limited, Hassan served as MD/CEO of ASO Savings and Loans, he also served as Executive Director (Investments) at Abuja Investment and Property Development Company Ltd.
He was also the Head of the Structured and Cross-border Finance Team of Citibank Nigeria, where he worked for 7 years, until 2000. While at Citibank, Hassan also headed several units within its Corporate Finance Group. During this time, he helped to arrange 500 million US Dollars' worth of transactions and arranged millions more in developmental loans from multilateral institutions. Prior to Citibank, he worked for 3 years within the Financial Markets Division of Arthur Andersen S.C. London, and before then, as Research Assistant in the International Economic and Monetary Relations department of the Central Bank of Nigeria, Lagos. He served on the boards of major corporations, including NITEL, Nigerian Sovereign Investment Authority (NSIA), and Nigerian Mortgage Refinance Company (NMRC).
Hassan graduated with a BA, in Economics from the University of Sussex, and an M. Phil in Development Economics from Darwin College, University of Cambridge. He is an Associate of the Institute of Chartered Accountants in England and Wales. He is also a Registered US National Association of Securities Dealers Series 7 Investment Banking Representative. Hassan is an African Leadership Institute fellow (Tutu Fellow), he speaks English and Hausa and is married with four children.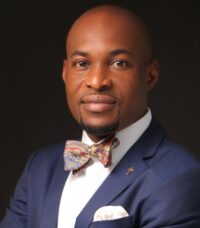 SAM CHIDOKA – MANAGING DIRECTOR/CEO
Sam has over 20 years' experience in Banking, Debt and Equity Capital Markets, Mergers & Acquisitions and Financial Advisory Services.
He began his Investment Banking career at the Capital Markets Group of NAL Bank Plc, now Sterling Bank Plc. He was a core member of the corporate finance team at Sterling Capital Markets Limited from where he moved to UBA Global Markets, which later became UBA Capital Plc. He left UBA Capital as to become a pioneer staff and head of Corporate Finance at Dunn Loren Merrifield from where he moved to Planet Capital Limited as an Associate Director and later Director and head Corporate Finance Advisory Group.
Sam worked on numerous high profile transactions, raising in excess of $2billion for various institutions, including corporates and sub-sovereign clients.
He holds a BSc. Degree (2.1) in Business Management from the University of Nigeria Enugu Campus (1999) and an MBA (Finance), from the University of Lagos (2015). He has attended a number of executive courses: Lagos Business School – Chief Executive Program (2015) and IESE Business School, Barcelona Spain – Advanced Management Program (2015).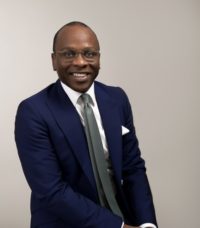 ADENIYI ADENUBI – NON – EXECUTIVE DIRECTOR
Adeniyi Adenubi is the Executive Director of Institutional     Business & Investor Relations, VFD Group Plc.
A Financier and an investor with about fifteen (15) years of experience in the Institutional banking, Investment management and consulting sectors. He holds a degree in Sociology from the University of Ibadan. He has certifications in Finance and Business Management from the Tanaka Business School.
Niyi vast experience in the financial sector comes from working in Private equity, Venture Capital, and Financial Advisory. He has played Financial Advisory roles to numerous firms in Nigeria and in the United Kingdom, most notably with the Royal Bank of Scotland and ATOS Consulting.
He is the Chairman of Anchoria Asset Management and also serves on the Boards of several companies including VFD MFB, Kairos Capital, Everdon Bureau de Change and Premium Green where he works on providing strategic direction for the needs of companies he is directly involved with to operate at full potential and efficiency.
Niyi is also currently a Managing Partner and Cofounder of Paragon Partners.
He is passionate about Corporate Governance and brings this to bear on all the boards that he serves on. Niyi is also a member of The Institute of Directors.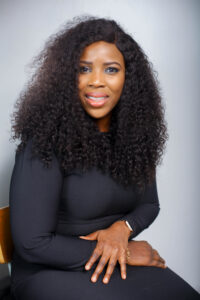 OLUWATOYIN DAMILOLA ABEL – NON-EXECUTIVE DIRECTOR
Oluwatoyin Damilola Abel is the Head of Sales of Everdon Bureau de Change. She has proven relationship management skills, market intelligence gathering prowess, strong negotiation ability and excellent leadership qualities.
She holds a B.Sc. in Economics from Babcock University, Ilishan, Ogun State. Oluwatoyin has several years of experience from working with major players in the financial services industry.
She was a Relationship Manager in United Bank for Africa Plc for several years before she progressed to the Electronic Banking Sales Manager of the same bank in 2014. She was also a former Regional Retail Sales Coordinator of Fidelity Bank Nigeria Plc.
Before joining the company, she was the Sales Team Lead of VFD Group Plc.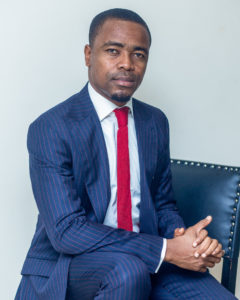 JULIUS OWOTUGA – NON- EXECUTIVE DIRECTOR
Julius is currently the Group Executive Director and Deputy Chief Executive of Geregu Power Plc. Prior to Geregu Power Plc, he was the Group Executive Director, Finance and Risk Management of Forte Oil Plc.
Before he joined Forte Oil Plc, he was at Africa Finance Corporation (AFC) where he had responsibilities for the Corporation's Assets and Liabilities Management function and doubled as the deputy Treasurer.
Mr. Omodayo-Owotuga joined the AFC from Standard Chartered Bank Nigeria Limited where he was a Finance Manager. Before this, he was at KPMG Professional Services where he led assurance engagements within the Nigerian financial services industry. He joined KPMG from MBC International Bank (now First Bank of Nigeria Limited).
He is a CFA Charter Holder, a KPMG trained fellow of the Institute of Chartered Accountants of Nigeria. He is an alumnus of the Said Business School (University of Oxford) and the University of Lagos. He has also attended senior management and leadership programs at Harvard Business School and other top global business schools.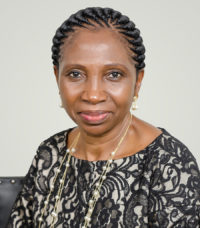 JANET ADEPEGBA – NON – EXECUTIVE DIRECTOR
Janet has about 36 years vast experience in various aspects of IT management and development. Her IT career started in 1982 at Mobil Producing Nigeria, Nigeria (A Subsidiary of ExxonMobil), where she rose to the position of Manager, Computer Applications before she left in December 2006. She has been involved in the Design, Development, Implementation and Distribution of various commercial and technical computer systems. She is experienced in Software Development, Data Management, Project Management, Applications Security and Controls, Change Management, Networking and Communication, Business Process Re-engineering & Improvement, Contract Management, Document Management and Archiving, Disaster Recovery and Business Continuity. She has attended various IT and managerial courses in Nigeria, United Kingdom and the United States of America.
She was an alternate member of board of National Identity Management Commission (NIMC). She made immense contributions as a member of the Technical and Establishment subcommittees of the NIMC board. At the Federal Ministry of Aviation, Nigeria, she coordinated all Information Technology activities for the Minister of Aviation.
Janet is a graduate of University of Lagos where she obtained a Bachelor's degree in Computer Science. She has an MBA from the Federal University of Technology, Akure, Nigeria.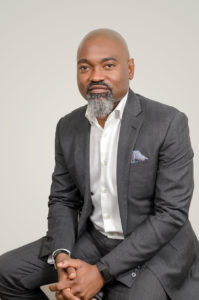 ADEOLA TEJUMOLA – NON – EXECUTIVE DIRECTOR
Adeola is the CEO for West, East and Central Africa Kantar Insights. He was the CEO TNS RMS in the Sub Sahara Africa region until January 2016. He had served in various capacities within the RMS Group. Firstly, as the Business Development manager; Group Strategy and Finance Director; then as the Deputy Managing Director until before his appointment as the CEO in 2007 up until 2010. As the CEO for RMS Group, he led the merger of the business across 7 markets- sub-Saharan Africa, including Nigeria, Ghana, Senegal, Cote d'voire, Kenya, India and RMS UK into the Kantar Group. He was a Senior Financial Systems Consultants with Bates UK Ltd.
Adeola is a graduate in Accounting and Finance from Brighton University. He has a Masters degree in Marketing Management from the University of Surrey, England. He also holds a Diploma in Survey Research Techniques from the University of Michigan, USA.
He is an alumni of the LBS and ESE Business School in Spain. He is a member of the Institute of Directors London and Nigeria.